Trainer Training
<![if !vml]><![endif]>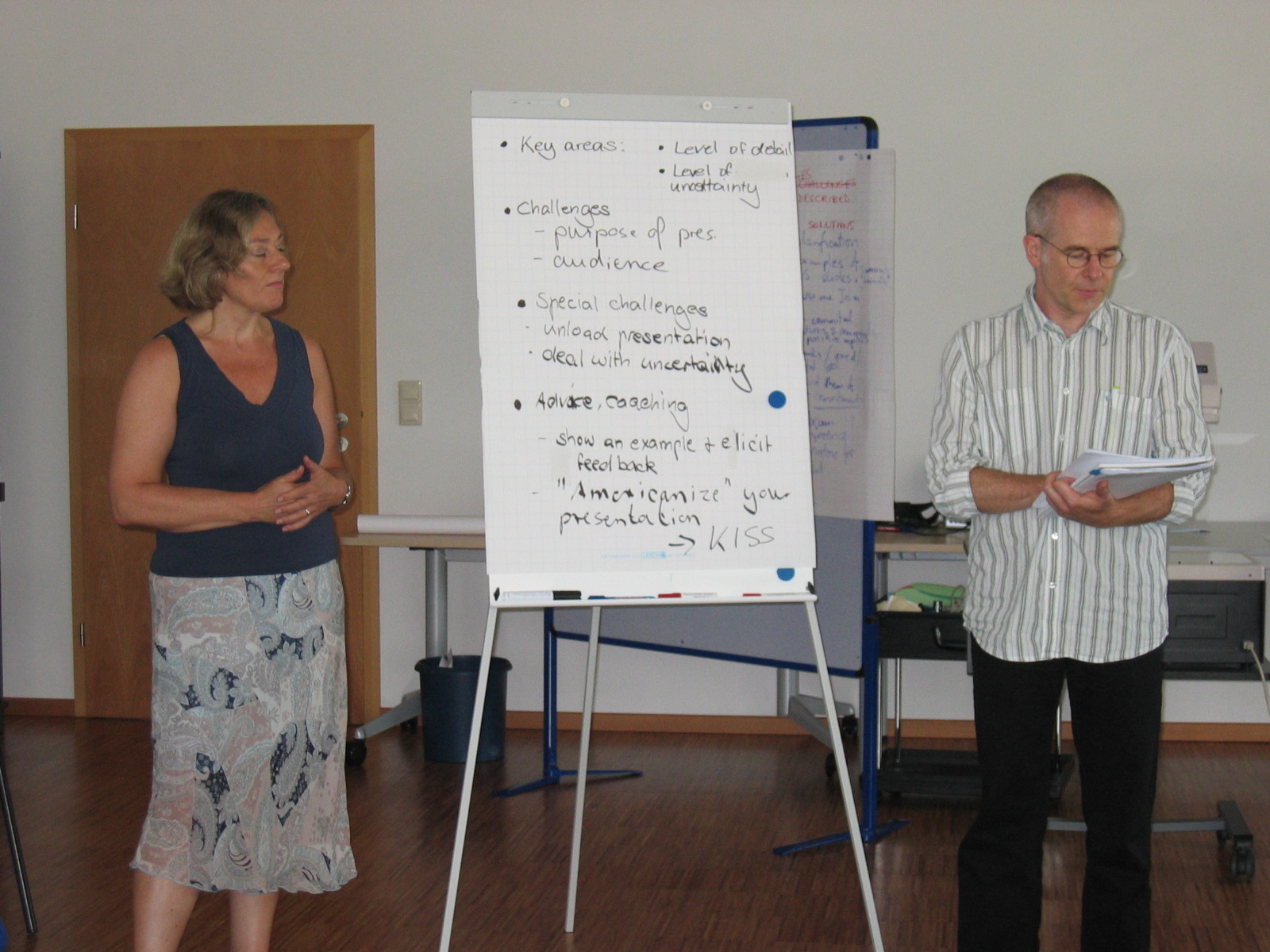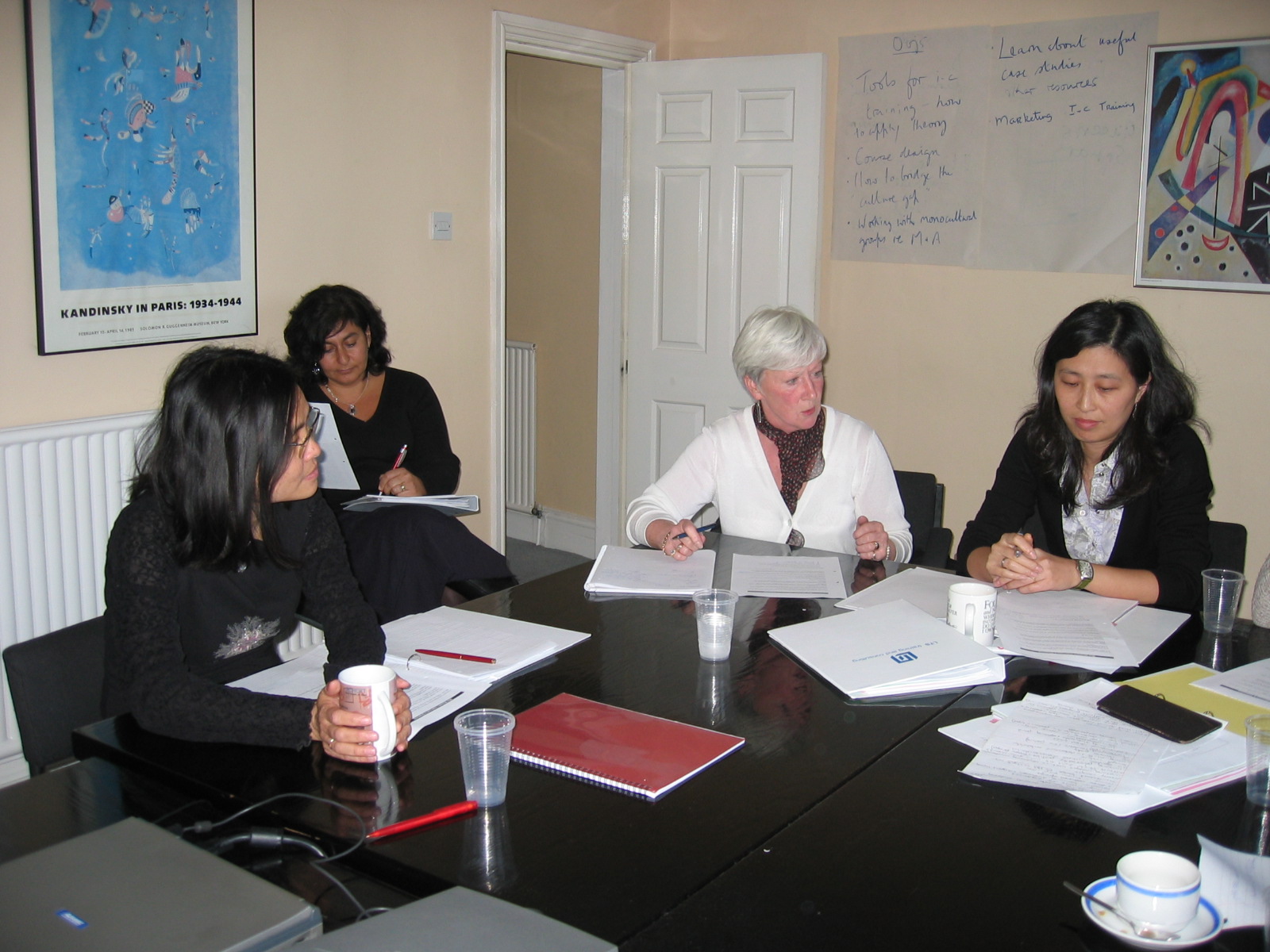 Intercultural trainer training
LTS training and consulting is one of Europe's leading companies in the field of intercultural trainer training. Since 2005, we have run the highly successful course called Developing Intercultural Training Skills. This is a five-day course for experienced trainers from fields such as language, communication skills and management training, who want to develop skills to design and deliver intercultural training courses, or to integrate intercultural topics into their current training courses. We run the course three or four times a year in Bath, with group sizes ranging from 4 - 8. On successful completion of the course, participants are awarded the LTS Certificate in Intercultural Training.
We can also run a tailored version of this course on an in-house basis worldwide. In-house courses have been run for trainers at Aston University in the UK, Air France in Paris, Audi Akademie in Germany, for trainers in Hamburg and Stuttgart, for facilitators from the SkyTeam airline alliance from France, the US, Italy and Mexico, for trainers at KEY AB in Sweden, for teachers at The British Council in Rome, and for lecturers at universities in Spain, Portugal, Hungary and the Czech Republic.
In 2021 we converted this course to be delivered online over 8 weeks, 3 hours per week. So far we have run three online courses, all with great success and very positive feedback. Indeed, we have found definite advantages to running the course online, especially as the gap between the weekly modules gives more time for consolidation, preparation and reflection.
We also run a five-day advanced course called Designing and Delivering Intercultural Training. This is a follow-up to Developing Intercultural Training Skills but can also be attended by trainers who have not attended our first course, but who already have good experience in the intercultural training field, and who would like to share and exchange ideas and experiences with trainers from different countries, as well as to learn new skills and techniques in intercultural course design and delivery. The course usually runs twice a year for groups of 4 -8. We have not yet converted this course for online delivery.
For more details about our intercultural trainer training courses, click here
Business English trainer training
LTS was one of the first companies to organise trainer training courses for trainers of business and professional English. Since 1980 we have delivered numerous courses at our training centre in Bath and in many parts of the world. Courses have ranged in length from two days to two weeks, and cover topics such as needs analysis, course planning, testing and evaluation, teaching communication skills, intercultural communication, using authentic materials and developing materials.
We were one of the first companies to offer courses leading to the CERT TEB, validated by LCCI. This was later replaced by the Cert TEIB, validated by London MetropolitanUniversity. More recently we have been running courses leading to the Certificate in International Business English Training (Cert IBET), validated by English UK and Trinity College London. Since 2015, we no longer offer this course, but one of the course leaders of that course, Sara Helm, continues to offer a similar course in Bath as well as online. For more information, contact Sara Helm on admin@embiz.info
Sources of funding for trainer training
Till September 2013, trainers involved in adult education in most European countries were able to apply for Grundtvig in-service training grants under the EU Lifelong Learning Programme to attend trainer training courses. In January 2014, a new EU funding programme for in-service training of staff working in all fields of education in Europe was introduced. This is called Erasmus + . It has replaced previous funding programmes such as Comenius and Grundtvig. Our intercultural trainers' courses are eligible for funding under Key Action 1 (KA1), which is part of Erasmus +. The main change from the previous system is that the organisation where the trainer works has to apply for funding, not the individual. More details can be found in the Erasmus+ Programme Guide. As far as we know, our online versions of these courses are not eligible for the same kind of funding.

Home Page | About LTS | Courses in Bath | In-company Training | Intercultural Training | Language and Intercultural Training Journal | Training Materials | Consultancy Services